Skip to Content
Multi-Family Complex Construction Specialists
At Nelmar Construction, Inc, we understand the benefits that multi-family housing brings to communities in Northern California. These types of homes improve the livelihood of employees and businesses in the areas they're located. They enhance the quality of life by providing a culturally vibrant and healthy community where a place-based lifestyle adds to the local economy. Our company is proud to do our part to ensure multi-family complexes have the quality construction they require to continue to be a sustainable living option for much of the population.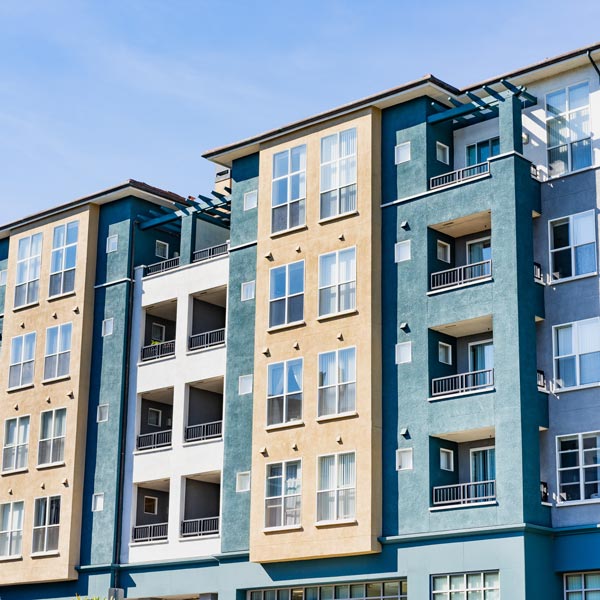 Contractor Services for Multi-Family Complexes
If you own a multi-family property, a structural or exterior issue in one part of the building can have a chain reaction that affects the quality of life of all tenants in the building. Our contractor services touch on all aspects of multi-family properties. From the foundation to the rooftop and within all four walls, we can construct or renovate any style of a multi-family house. Contact us for:
New Construction – If you're building a new property in a multi-family complex, we are a full-service contracting company that can handle your entire project from start to finish offering the convenience of one trusted point of contact.
Interior Renovations & Remodeling – We renovate kitchens, baths, living rooms, attics, and basements. Our services are available for as little as one room to the entire interior.
Exterior Renovations – The exterior of the building protects the inside from water and weather damage while offering insulation. Our team handles roofs, siding, doors, windows, decks, and more!
All the Services You Need From One Trusted Name
Keeping tenants happy in multi-family complexes is critical to maintaining good relationships and happy neighbors. Even if you have a long list of renovations or a running list of projects you'd like to complete, our experienced contractors will gladly perform an inspection of your property. Doing so will help you prioritize which tasks are most critical to maintaining an efficient property with beautiful curb appeal. We understand you may have budget constraints, so let's get started on those projects that truly matter. Contact us to schedule a free estimate today.
Quality Construction Since 1981